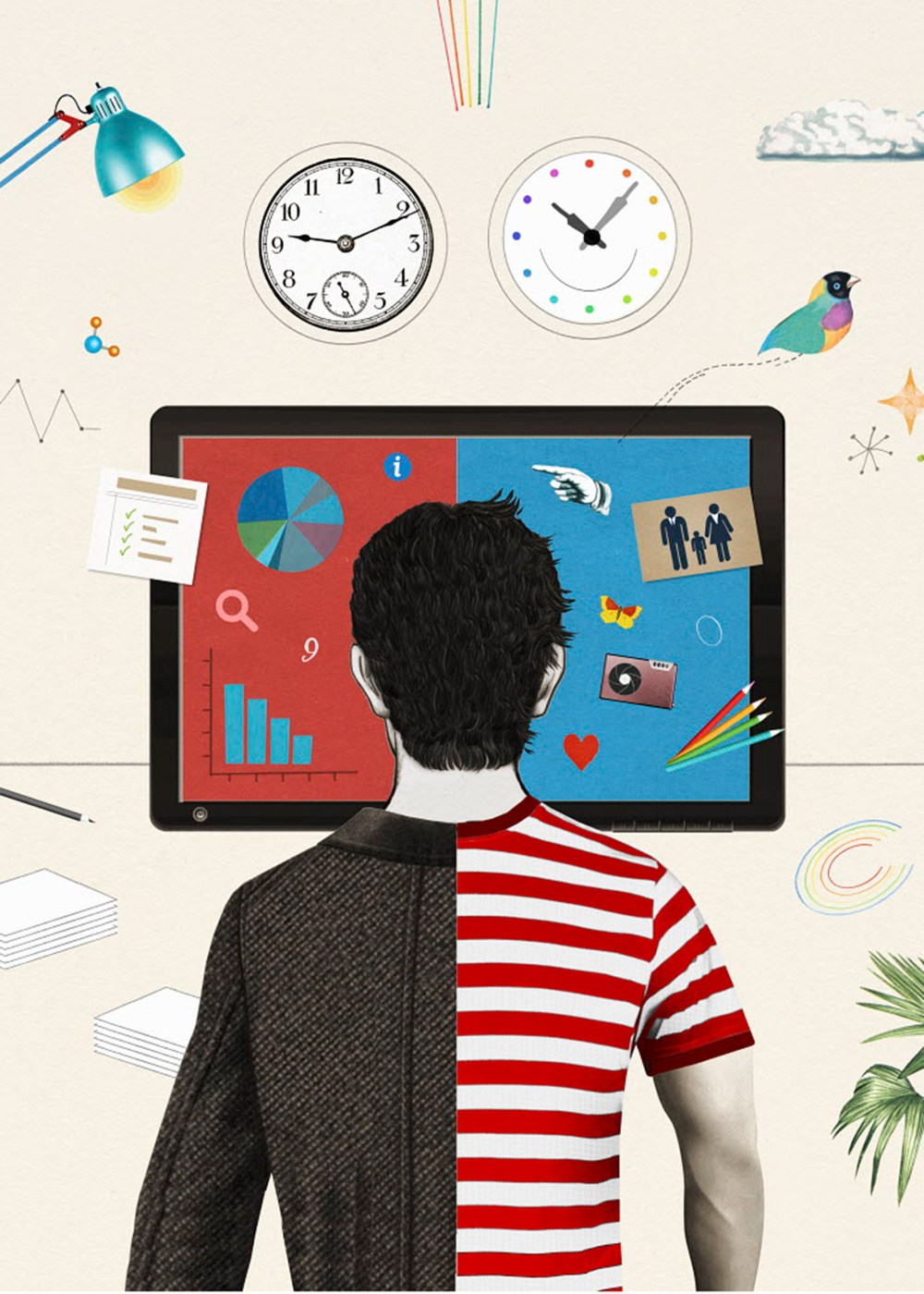 Going remote
Seemingly overnight, the unprecedented crisis hit our world. Coronavirus (COVID-19) spread globally, leaving public and private sectors struggle for business solutions, schools shutting down and sending millions of children home, and much of the entire workforce being forced to go remote.
People have had to learn quickly on how to cope with practicing isolation, social distancing, caring for family, and an uncertain economy — all at the same time. And this has been challenging.
The biggest challenge
With the rest of the family being at home and with offices and schools closed, many people are struggling to strike a balance. I spoke to few friends — some single, some couples, and some with small children along with senior members — and out of all our conversations, their biggest struggle was how to plan their day and complete their tasks.
"I don't know how to take out the time for everything that needs to be done. I don't know how to plan my day" – couple
"I don't know how to multitask and manage my kids and parents at the same time!" – new parents
My solution: a to-do list on pen and paper
Before transitioning into a UX designer, I worked in the event industry for 11 years, and the only way I could successfully manage multiple projects at a time, was by staying highly organized and by planning well in advance. For that, I had a to-do list for everything which detailed out:
each task that needed to be completed
the deadline to complete the task
who's responsible for the task and
the status of completion of the task
By following this routine, I accomplished a lot. We were always on top of our game, and carried out all tasks as committed. This gave me massive sense of control.
Two reasons why pen and paper works wonders
There is a lot of power in pen and paper. The act of writing down each task, allocating the deadline, and person responsible for completing it, and crossing the tasks when it's done, is unbeatable and rewarding.
Also, seeing the to-do list in front of you helps to get it done, especially if the chores are shared. It gives you direction and a sense of control of your day. And we really need to feel that we have some control over our lives at the moment!
So instead of spending time in finding and figuring out planning apps and adding more to your plate, I recommend to stick to basics and get down to pen and paper or even a whiteboard, if you have one.
I must point out that tasks can be never-ending and that can be stressful as well. One way to solve this is to identify your TOP FIVE TASKS and TWO TO THREE TOP SUB-TASKS. This forces us to prioritize.
Our planning process for our home
We've identified our key shared tasks that needs priority at the moment. We've then listed the things that need to be done under each main category.
To give you an example, this is how our meal plan looks like for the week. We fill this daily.
Families with kids
For families with kids, I saw a video on Instagram shared by my favorite artist growing up, PINK. She has charted out a schedule with her daughter and has color coded it. Loved the way she's doing it — sharing it with you here.
Further read: Two great articles discussing work-life balance
End
Instead of spending time in finding more time management and daily planner apps, I would recommend to not reinvent the wheel and get down to pen and paper. Keep it simple and basic and this way you can list all your tasks and feel satisfied crossing them out in managing yourself, your partner, your kids, parents and work.
Stay safe.
Source for featured image here.